OEM Ford Parts near your local area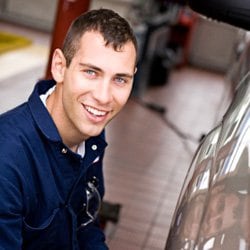 While the highly trained technicians in our Otis Ford Inc. service center are always happy to help, we know there are plenty of drivers in New York who prefer to take matters into their own hands. For those do-it-yourselfers, we offer a complete selection of OEM parts and accessories, guaranteed to fit your Ford crossover, SUV or truck. If you're not sure which part you need, just give us a call and we will be happy to give you a hand.
Why are Manufacturer Parts Better for Your Vehicle? We Have the Answers.
Sure, it's true that you can save money by shopping for generic, after-market parts in New York. But those parts weren't created with your exact model in mind, by the same engineers who crafted your crossover, SUV or truck. They may be cheaper upfront, but they could cost you more money in repairs down the road. However, the parts from our in-house parts center are authentic, and they're meant for your vehicle. We promise to get you the right part and the right fit, every time.
Our Team at Otis Ford Inc. Can Help You Find the Right Parts
If you already know what kind of auto parts your crossover, SUV or truck needs, our team of Ford experts can help you find the right parts for the job. Fill out our online parts order form to let us know what you're looking for, and we'll be happy to find the right part for you. Not sure that you need? Direct your auto parts questions to our experts, and we'll be happy to help you find the right OEM parts for your next project.